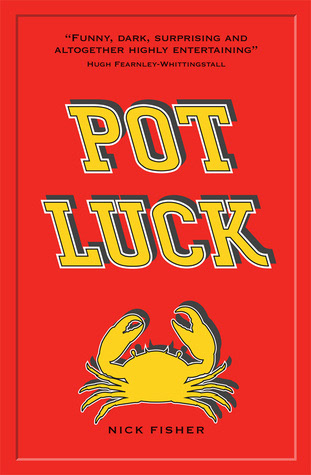 A dark, desperate tale of greed, crime, drugs, family, fear – and commercial crab fishing
.
Brothers Adrian and Matty Collins are close to rock bottom: sick of the sight of each other and barely scraping a living from the only job they have ever known: crab fishing off the south coast. Every day is a depressing repeat of the one that has gone before - until a discovery in a remote spot of the English Channel changes everything. It could be the best thing that has ever happened to them – or is it the worst?
"Funny, dark, surprising and altogether highly entertaining".             
– Hugh Fearnley-Whittingstall 
"Compelling… a salty slice of Dorset Noir, full of secrets and betrayals that will keep you reading all through the night."      
– Chris Chibnall, creator of
Broadchurch
"A brutal but brilliantly witty tale of life on the sea that illustrates, with painful truthfulness, the reality of how tough life can be for commercial fishermen these days. To the point that these two dysfunctional brothers are driven to do some very desperate stuff to survive."                                         
– Mark Hix
Publisher:
Peridot Press. 
Amazon reviews
 "...visceral and brilliantly evocative crime caper..."
"...had me locked in it's crabby pincers..."
 "...Dark, in that Tarantino sort of way, unexpected and very funny..."
"...Brilliantly drawn characters and unexpected plot twists make this an un-put-down-able must read..."